The zoo to yourself??
Indulge your wild side in luxury whilst experiencing a zoo to yourself!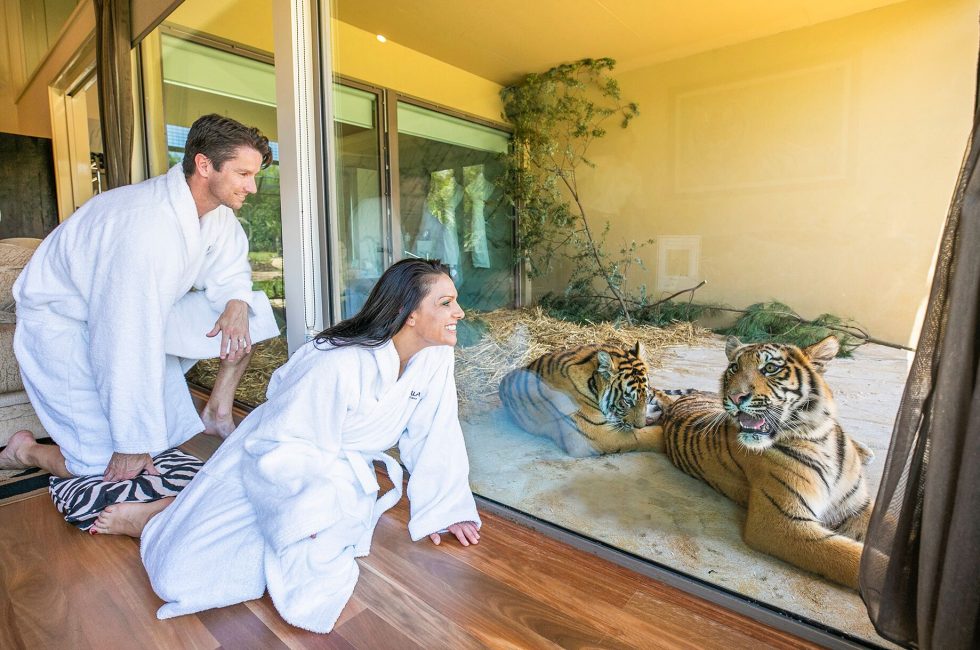 Almost! Just you and a few others….mainly animals!
Three great options for a VERY limited time!
The zoo has to remain closed to the general public until 29 October, but Jamala Wildlife Lodge opened on Friday 15th October to Canberra residents*. Here are 3 fantastic opportunities to virtually have the zoo to yourselves (just sharing with 200 animals, staff, security and a few other Jamala guests)!
Total indulgence…. with the Jamala Indulgence Package – a full-on upgraded overnight stay that is as good as it gets! See full details below.
Mere extravagance…. another overnight stay option – our normal luxury package with a beautiful gourmet dinner, fine wines, a tour, breakfast and you get the zoo to yourselves!! Only two nights are available at this stage for 'the zoo to yourself' opportunity – Saturday 23rd and Wednesday 27th October. Normal bookings (with the zoo also open to the general public) are available from Friday 29th. Check details for accommodation, inclusions and prices by clicking on our home page: www.jamalawildelifelodge.com.au
A Taste of Opulence – only offered once before and an overwhelming response! A dinner-only opportunity to sample our beautiful food and fine wines, along with experiencing the ambience of uShaka Lodge at Jamala. Details follow the Jamala Indulgence Package below.
*Interstate guests are welcome if borders are re-opened
Jamala Indulgence Package
Indulge your wild side in luxury whilst experiencing a zoo to yourself!
Along with some extra trimmings like FRESH lobster or Wagyu Beef and fine wines for dinner! Animal encounters also included!
For several nights only we are going to open Jamala Wildlife Lodge while the zoo is still closed. A few lucky Canberrans* will enjoy 25 hectares of animals, gardens and tranquility, along with all the luxury and extravagance of Jamala Wildlife Lodge!
Available on selected nights, currently the 19th and 20th of October (all nearly sold out) and now also available on

Friday the 22nd of October.
Guests will enjoy:
Exclusive use of the zoo (with only 200 animals, a few other guests, security and staff also in the zoo)
Plenty of free time to wander the zoo at your leisure during daylight hours. 
Free encounters with our beautiful animals. This could include a Meet-a-Cheetah, meerkat, giraffe, rhino, lion, tiger encounter etc. Note: some interactions will only be available to double-vaccinated visitors, but other options will be available. See details of encounters below.
Previous guests will attest to the fact that our gourmet offerings can't be improved upon….unless of course we include for main course a FRESH half lobster (and we mean fresh!!) with a seafood salad or a beautiful Wagyu Beef Fillet!
Reserve wine list – even better than our current top-shelf wine list!
The option of upgrading to the Seclusion Package, which includes in-room dining and a private guide. $250/room – limited numbers available.
An afternoon hamper to enjoy in your room or outside in your 'private zoo'!
A guided tour of your zoo, with strictly limited participants on each tour.
Conditions:
Subject to Government regulations continuing to allow the above
If Government regulations relating to dining change, guests may be required to have in-room dinner and breakfast service.
If Government restrictions are imposed on tours and encounters numbers, guests may be given vouchers to return at a later date midweek to undertake these.
The cost of the package is more than normal Jamala tariffs – see the price list below.
Depending on Government policy, the Package may be also available the following week, but we are unable to determine that at this stage.
Jamala Indulgence Package

Day

uShaka Lodge

Giraffe Treehouses

Jungle Bungalows

Sun-Thur

$2,350
$2,800
$3,400

Friday

$2,500
$3,000
$3,600

Saturday

$2,750
$3,250
$3,850
Extra children having children's meal selection $275 each. Extra adults or children having adults menu $375 each.
As we are experiencing very high enquiry rates for these packages and future booking, we would appreciate those enquiring  to read all the details on this page and to check our general website pages for general information and specific details on the Packages before calling Reception, but we will be there ready to help as required.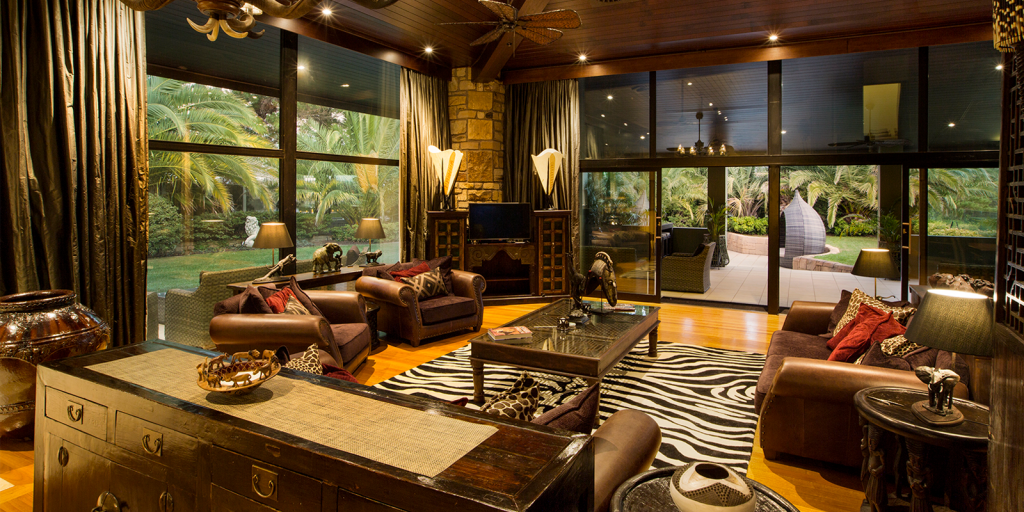 Tours and Encounters – Jamala Indulgence Package
A 90 minute tour will be conducted with limited guest numbers. This may be in the afternoon or the morning and details will be advised in your confirmation letter.
Each guest will be given one or more exciting animal encounters free of charge during their visit. These are valued at $300 to $500 per room and are provided due to our animals wanting to see some fresh faces!! As we can only do a certain number of encounters with each animal, the intended allocation of these is shown below but in some circumstances these may need to be adjusted.
Please note the following:

For safety reasons, guests with children under 15 years of age will be unable to do either the Meet-a-Cheetah or Cheetah Walk encounters and those with children under 10 years of age will not be able to do the meerkat encounter. Guests affected by this will instead be given an introduction to a Big Cat, plus a giraffe or a rhino.
As some animals are susceptible to catching Covid-19, anyone who has not had a double vaccination will not be able to do the Meet-a-Cheetah, the Cheetah Walk or the Meerkat Encounter. Alternative encounters will be provided – details as shown in the paragraph above.
Animal Encounters

Room

Encounter

uShaka – Capuchin room
Cheetah Walk
uShaka – All other rooms
Big cat encounter plus Giraffe or Rhino
Giraffe Treehouses
Meerkat encounter plus big cat, Giraffe or Rhino
Jungle Bungalows
Meet-a-Cheetah, or if under 15yo's:

Big cat plus Giraffe or Rhino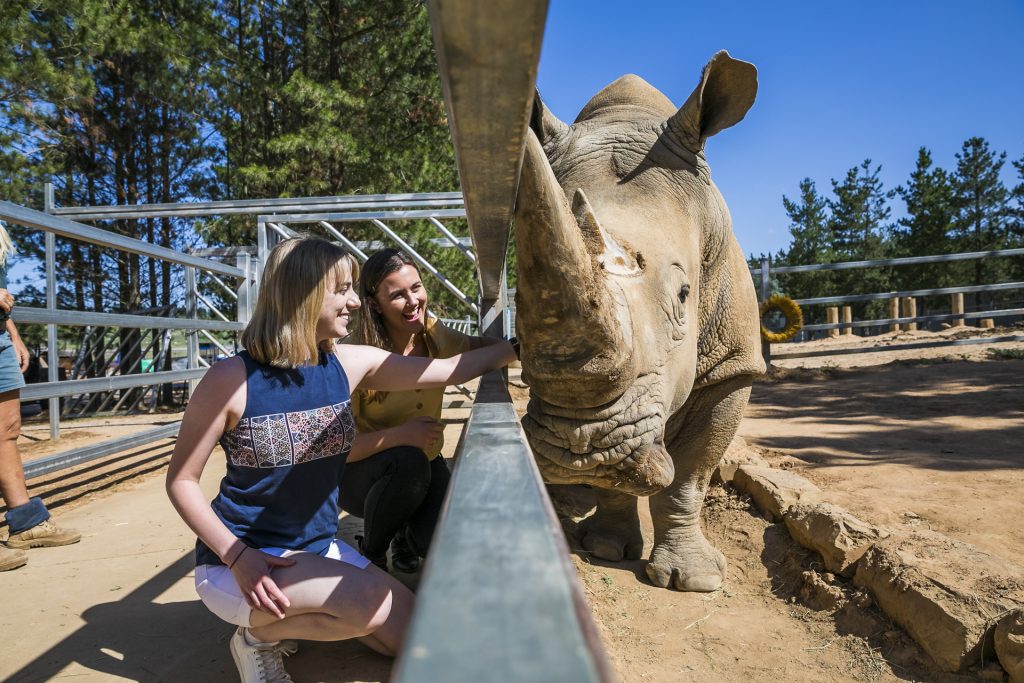 A Taste of Opulence
Dine-only experience!
Enjoy a magnificent culinary experience incorporating Jamala's renowned dinner menu! This evening of decadence allows guests to experience the fine food and wines that are normally only available to our overnight Jamala Guests!
As so many guests who have sampled Jamala have asked if they can come back for another dinner, we have decided to allow a limited number of people to discover why so many rate it so highly.
Guests will hopefully meet our beautiful white lions and our hyenas on the terrace and then experience an individual tasting platter, a main course and dessert in the Rainforest Cave. An amazing setting, magnificent food and quality wines all included.
Bookings available from 2 to 25 people. Your experience begins at 6.30pm to 9.30pm. For large group bookings please contact reception directly on 02 6287 8444.
FAQs
As the ACT has not set any mandatory vaccination rules and as a number of people, particularly those under 30, have not had the opportunity to have a second vaccination, we will not have a mandatory vaccination policy for visitors at this time. However, our Seclusion Package will incorporate measures to ensure any concerned guests are isolated from all other guests during their stay, click here or call Jamala for details.
Dining areas and times will be split to meet Government requirements. uShaka guests will meet on the Lion Terrace from 6pm to 6.30pm to meet the white lions* and then dine upstairs around the shark tank. Jungle Bungalow and Giraffe Treehouse guests will meet on the terrace from 6.30pm to meet the lions* and then dine in the Rainforest Cave. *It's up to the lions if they come and/or stay, but they have a 98% appearance rate.
Cancellation Policy – due to the limited spots available, for all these packages a 75% cancellation fee is applicable if cancelled 5 days or more in advance and 100% cancellation fee if cancelled with less than 5 days notice. However, if the cancellation is caused by the ACT or Federal Government changing its policy resulting in it being impossible for a Canberra resident to attend, all monies will be refunded. For bookings after 29 October, refer to our cancellation fee policy on our website.
All Jamala and National Zoo and Aquarium staff who are likely to come into contact with guests will have had at least one vaccination, with nearly all having had two.
Please check the rest of our website for all other matters, such as room descriptions and other FAQs etc.